We expend tremendous time and financial resources to maintain the integrity of all our assets. According to the National Transportation Safety Board statistics, pipelines are the safest method of transporting petroleum products. We maintain an Integrity Management Program, the primary goal of which is to Do No Harm to people, property or the environment. In 2017, we spent more than $200 million to maintain the integrity of our pipeline and terminal assets.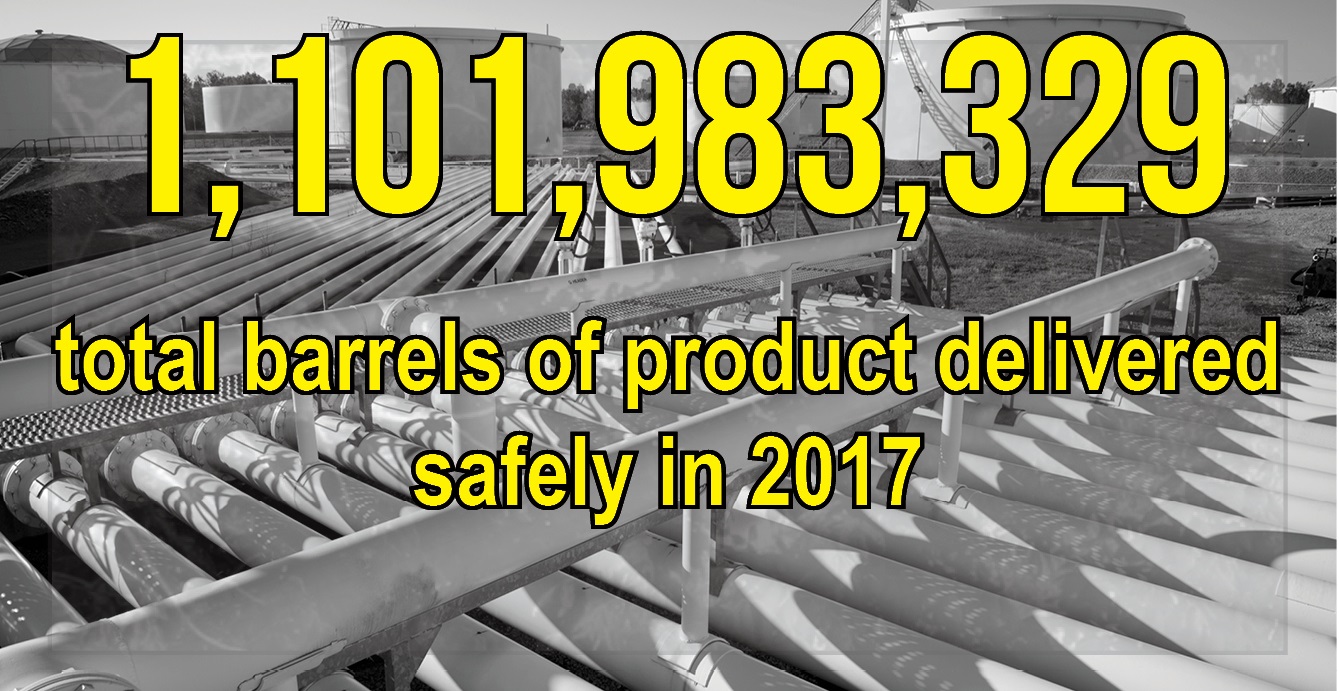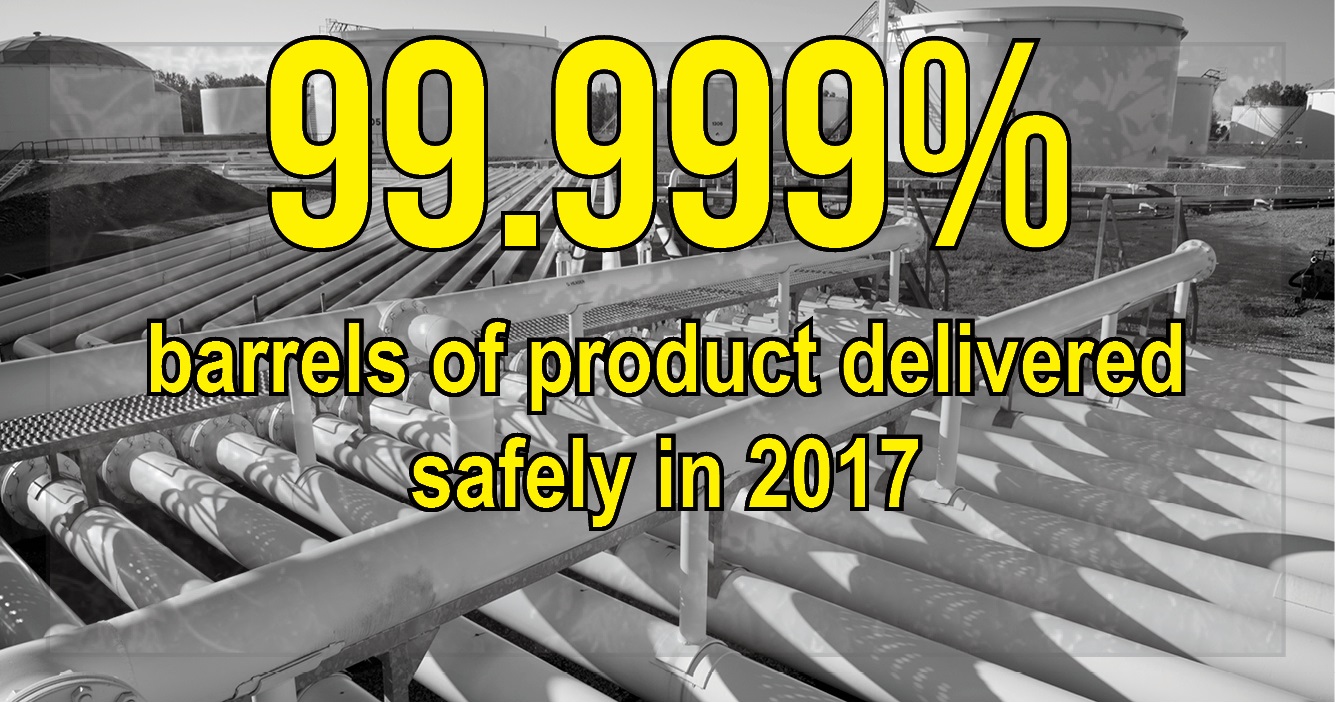 Pipeline Monitoring: We maintain computerized control centers using remote communication equipment to monitor the operation of our pipelines 24 hours per day, seven days a week. Pipelines are generally underground and out of sight, but they're not out of mind. Dispatchers watch operations around the clock with computers and satellites. Alarms and meters are designed to detect unusual changes in pressure or flow. By keeping a watchful eye, emergency systems can be activated quickly.
—
SCADA System
— Magellan's Supervisory Control and Data Acquisition (SCADA) system allows centralized continuous monitoring and control of our pipelines – 24 hours a day, 7 days a week. The SCADA system utilizes various sensors, programmable logic controllers (PLCs) or remote terminal units (RTUs), and software programs to gather and display a multitude of data from field locations

such as pressures, flow rates, volumes of tanks, position of valves and status of pumping units. This information is displayed on a centralized computer console. Upon changing conditions, the system provides warnings and alarms to the controllers so adjustments to the system can be made.
— Leak Detection — Magellan's entire pipeline system has leak detection monitoring with the vast majority utilizing Computational Pipeline Monitoring (CPM) leak detection systems. The CPM leak detection systems are complex measurement/volume balance based systems used to detect events from ruptures to smaller leaks. Magellan has an established Rupture Recognition and Response Program to regularly train employees who monitor the pipeline, also known as pipeline controllers, to recognize indications of a rupture and immediately initiate pipeline shutdowns and isolation by means of remotely operated valves and to begin the emergency notification process. All pipeline controllers are trained and assessed using a SCADA simulator to replicate an actual pipeline rupture event.
---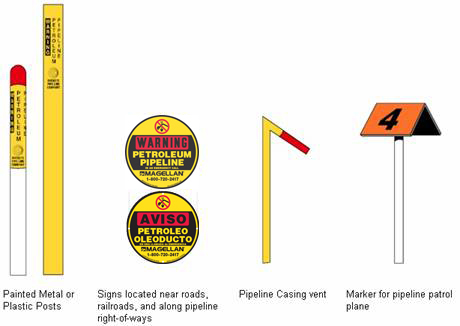 Identifying Magellan's pipelines: Pipelines are marked by above-ground signs to indicate the approximate location, product carried and the name and contact information of the company that operates the pipeline. Pipelines are located in areas called a right-of-way (ROW) and these ROWs are often recognizable as corridors that are clear of trees, buildings or other structures except for the pipeline markers. Examples of pipeline markers are shown at right.
---
Recognizing a Leak: Although pipeline leaks are rare, knowing how to recognize and respond to a possible leak is a key component of pipeline safety. Trust your senses. You may recognize a pipeline leak by sight, smell or sound. (Recognizing a Leak)

---
Pipeline Safety

Integrity Management


Damage Prevention


Emergency Response & Preparedness


Public Awareness
Regulatory & Industry Advocacy