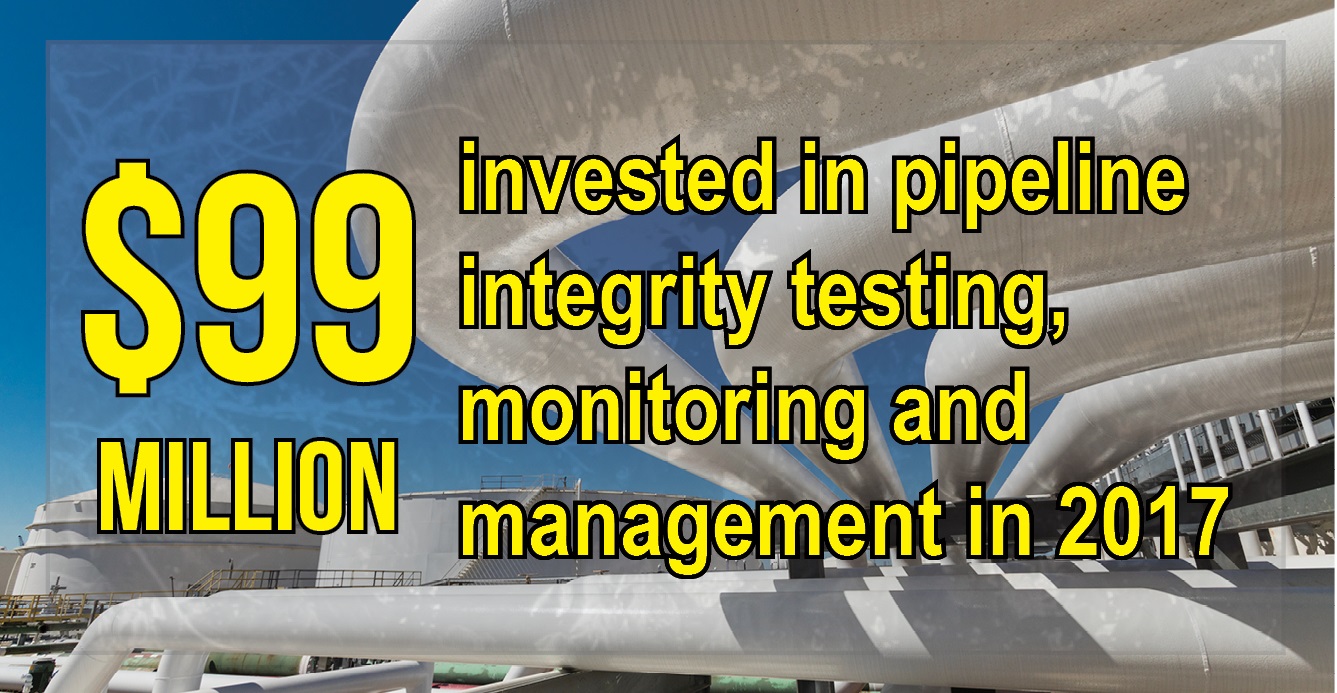 Pipeline Integrity: We use pressure testing and internal inspections to validate the physical integrity of the pipeline system. In addition to standardized pipeline construction and maintenance practices, we adhere to a comprehensive Integrity Management Program.












---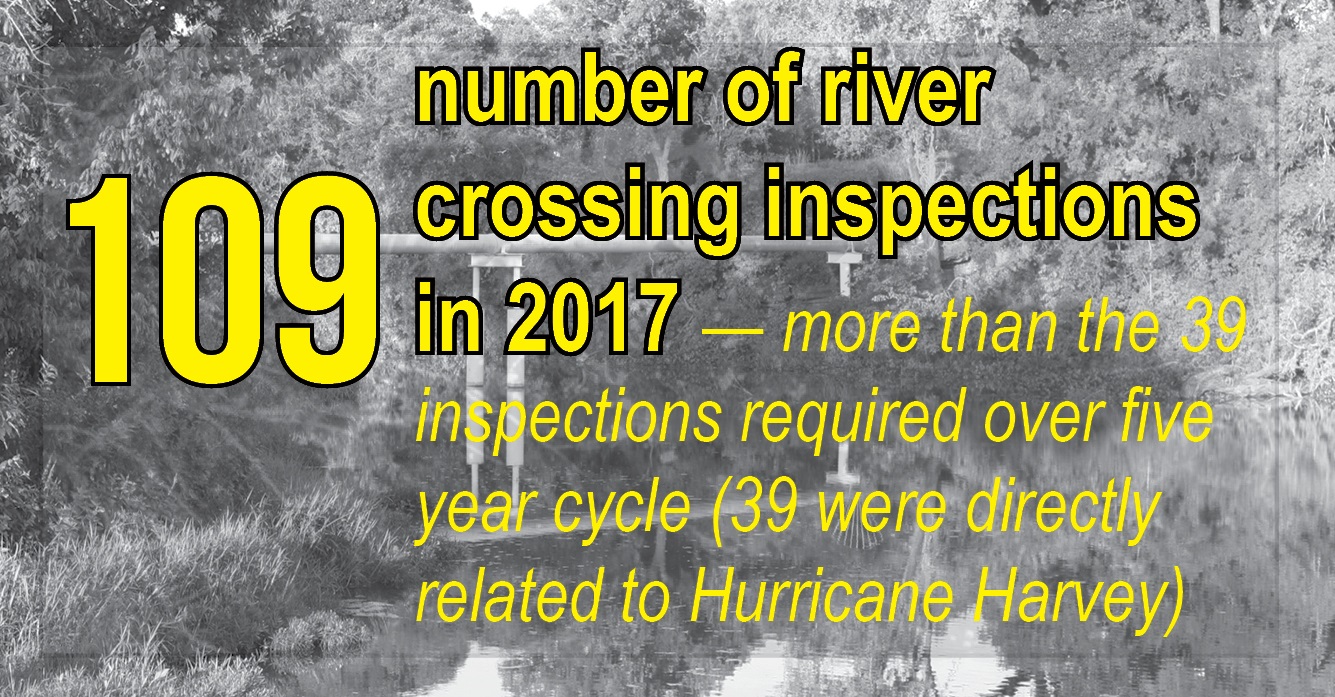 River Crossing Inspections: Pipelines cross rivers and other water bodies. These crossings are inspected to determine the depth-of-cover and to identify those crossings prone to erosion and water channel changes.
---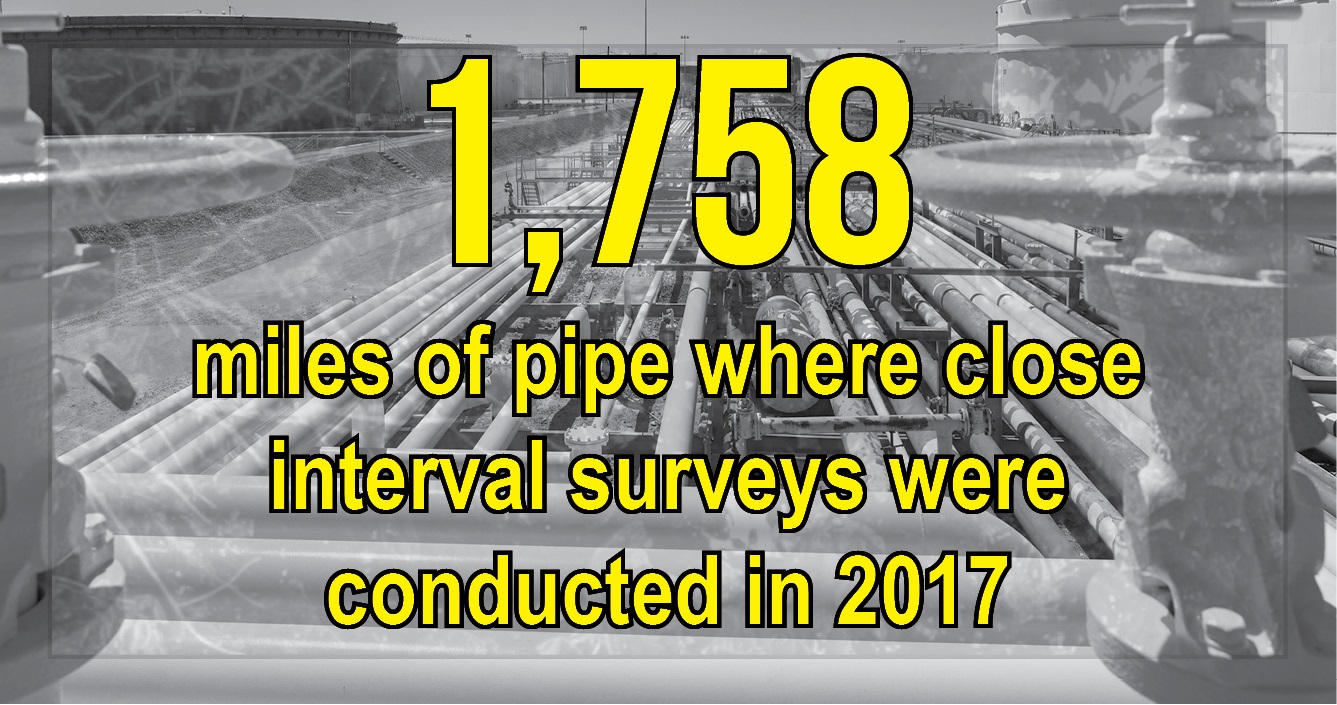 Close Interval Survey:
Close interval surveys, also known as pipe-to-soil and potential gradient surveys, are one of several methods for assessing the effectiveness of cathodic protection systems used to prevent corrosion on buried pipelines.
---
Pipeline Safety

Integrity Management


Damage Prevention


Emergency Response & Preparedness


Public Awareness
Regulatory & Industry Advocacy