We maintain our Damage Prevention Program in accordance with state and federal guidelines. The purpose of this program is to prevent damage to our pipelines and facilities from excavation activities, such as trenching, blasting, boring, tunneling, backfilling or by any other digging activity. Damage prevention is accomplished through the following.
---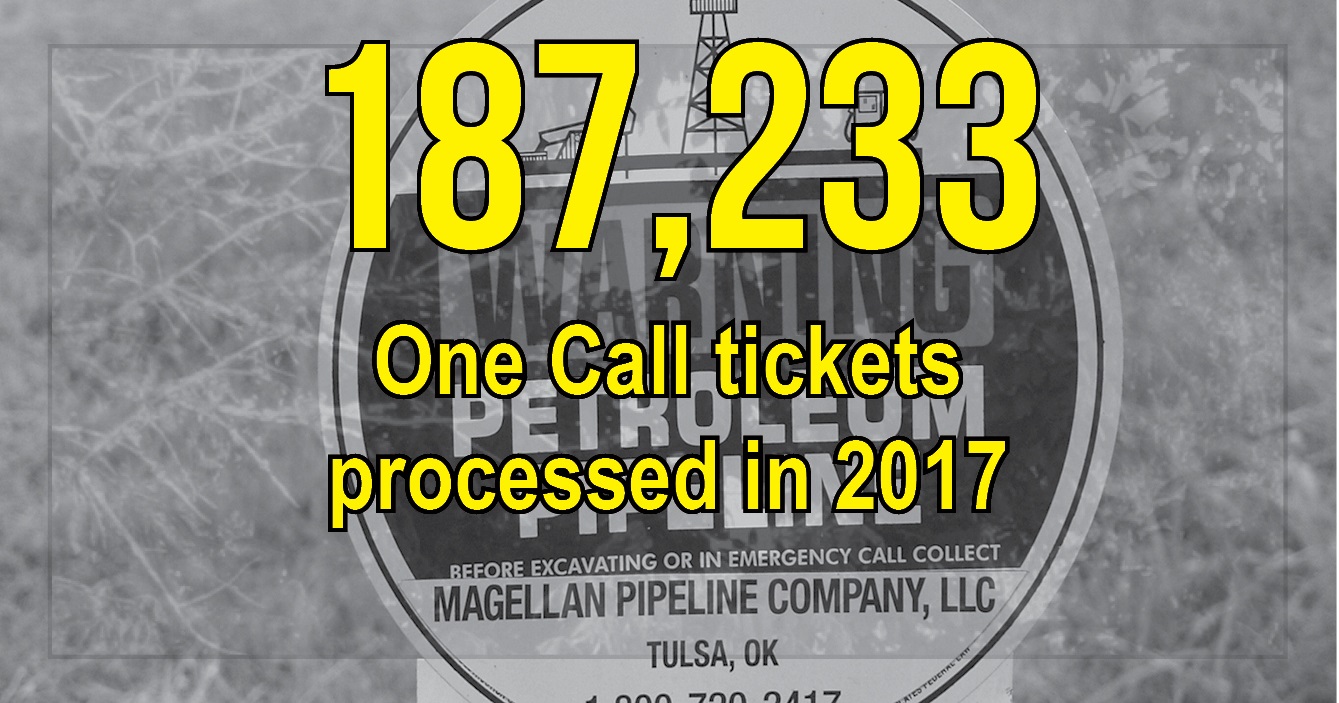 One Call: To reduce the probability of damage caused by third parties, we participate in One Call programs which give utility and pipeline owners the opportunity to mark their underground facilities in the area of planned digging. Before excavating, a free phone call to 811 will start the process to get underground utility and pipelines marked for free. Moreover, we are actively working with federal and state officials to strengthen One Call laws by eliminating exemptions to the program. More information about One Call.
---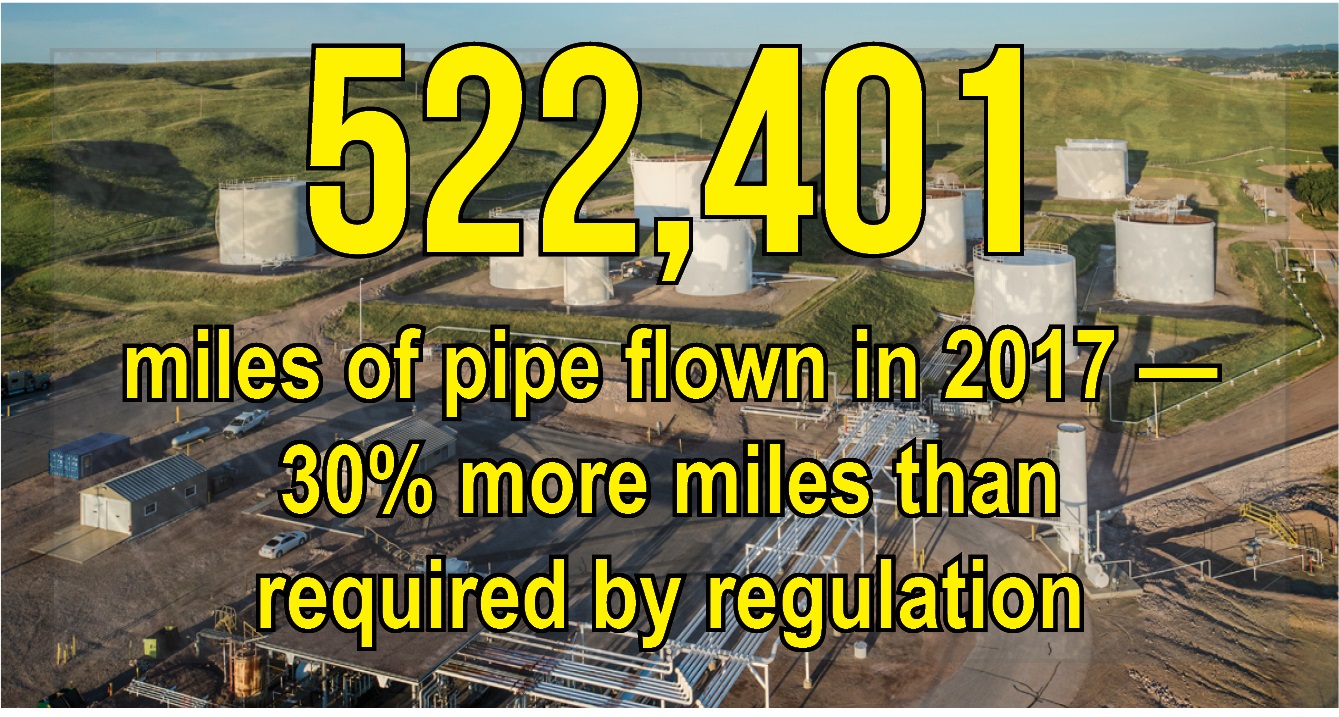 Aerial Patrol: To monitor pipeline and right-of-way integrity, we engage aerial patrols to conduct regular pipeline flyovers. In 2017, 4,870 aerial patrols were conducted which included 733 more patrols than are required by regulation and a total 522,401 miles of pipe flown, which is equivalent to flying over the entire distance of our pipeline system 40 times.
---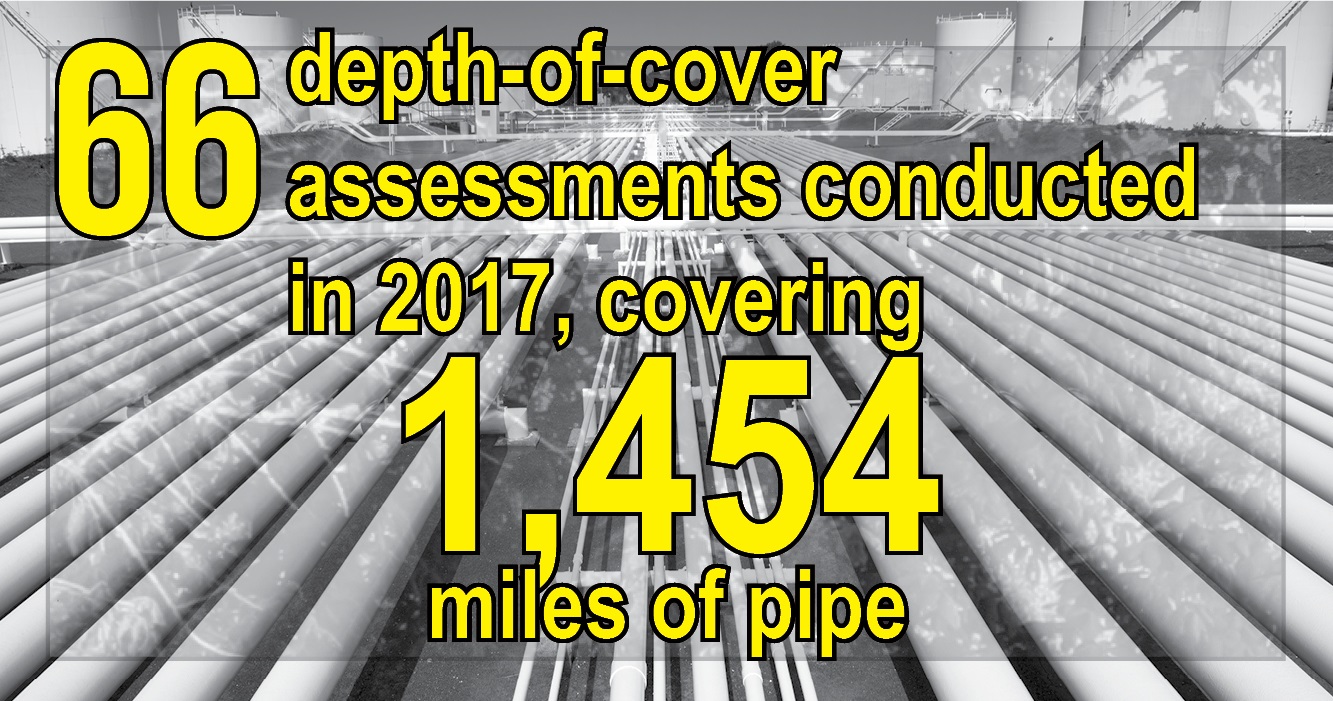 Depth-of-Cover: Virtually all of our pipelines are located below ground. Depth-of-cover surveys are conducted to establish the existing cover between the top of the pipeline and the ground level, road bed or river/creek bottom to ensure sufficient protection exists for our pipeline system. This cover protects the pipeline from potential environmental scour and third-party activities.
---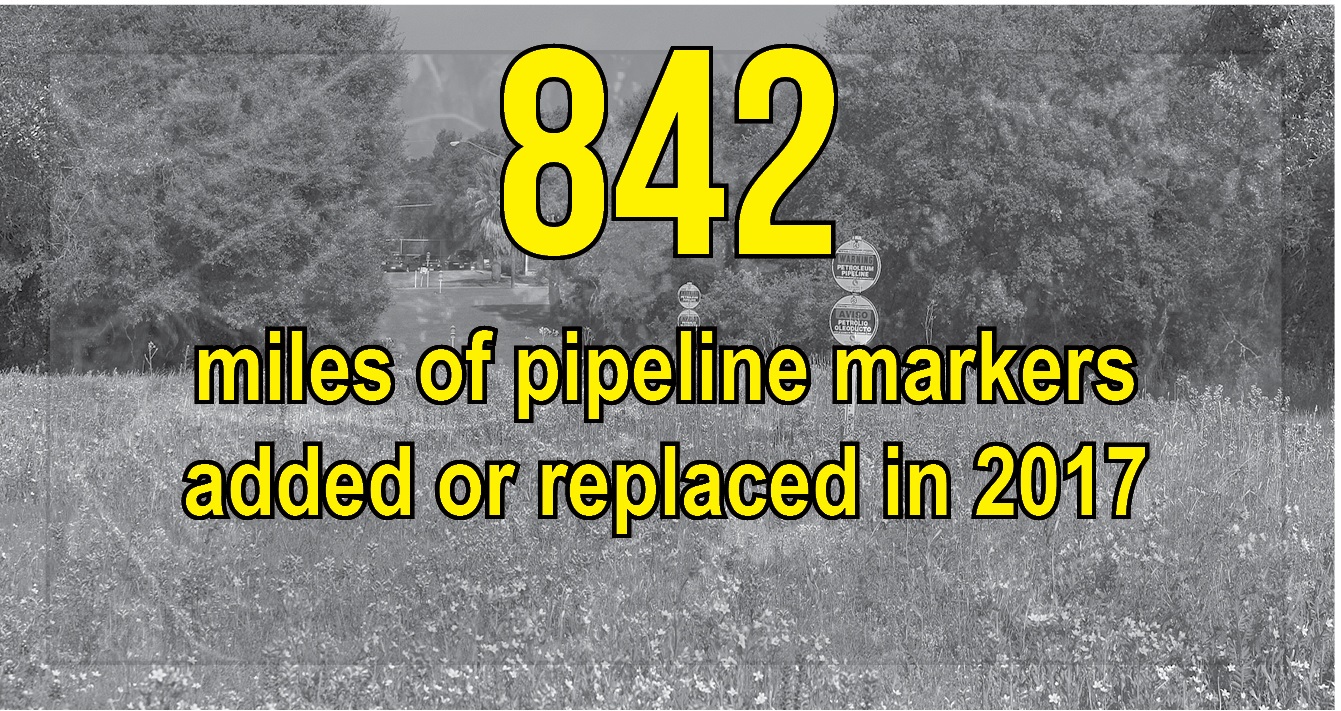 Pipeline Markers: Pipelines are marked by above ground markers, such as signs, placards or stakes, to identify the location of the pipeline. These markers make the public aware of the location of pipelines to help prevent excavation damage. Pipeline markers assist in communicating the type of product transported by the pipeline and provide the general public an emergency contact number. The pipeline markers are regularly inspected and are added and replaced as needed. For additional information regarding pipeline markers.
---
Pipeline Safety

Integrity Management


Damage Prevention


Emergency Response & Preparedness


Public Awareness
Regulatory & Industry Advocacy