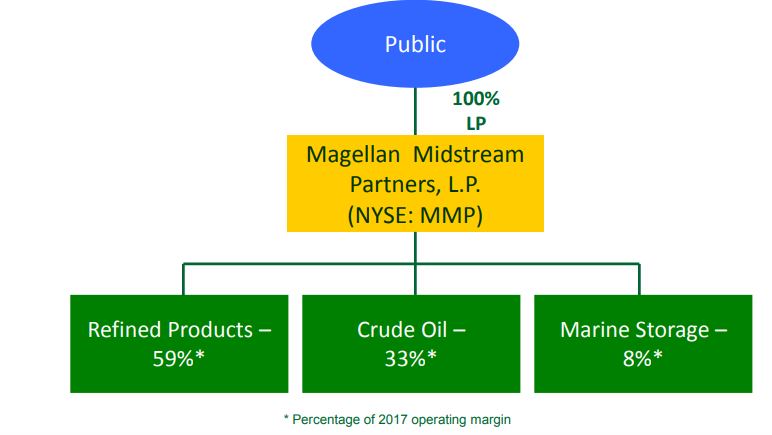 As detailed in our Code of Business Conduct, we are committed to meeting our responsibilities to stakeholders through safe and efficient operations, compliance with all laws and regulations and responsible stewardship of Magellan's assets. That commitment is further reflected in the structure and management of our company.
Magellan was one of the first publicly traded partnerships to
eliminate the "incentive distribution rights"
of our general partner, through the purchase of our general partner in 2009. This removed the potential for conflicts of interest between our general and limited partners and simplified our structure.
Unlike many publicly traded partnerships,
independent members constitute a majority of our general partner's Board of Directors,
which is not required by the New York Stock Exchange (NYSE). Of our board members, seven are independent and only one is a member of management. Our independent board members meet the independence and financial literacy requirements of the NYSE and the Securities and Exchange Commission (SEC).
All members of our Board of Directors are publicly elected by our unitholders
and have been since our inception in 2003.
Our Board of Directors approved and adopted Corporate Governance Guidelines to promote the effective functioning of the Board and its committees as well as to further enhance Magellan's corporate governance. These guidelines address topics such as director qualifications and independence requirements, responsibilities, compensation, continuing education and performance evaluations.
---
Company Structure
Board Committees


Board Oversight

Compliance & Ethics


Compensation